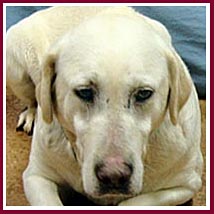 22 April 2016: Thanks to a concerned citizen filing a complaint and the DATCP inspector in the region contacting the authorities, 35 adult dogs and 13 puppies have been saved from appalling conditions at what press releases are calling a puppy mill in Pierce County, WI.
The Pierce County Sherriff's Department investigated the complaint, and, along with workers from the ASPCA, took action to rescue the golden retrievers. The owners of the property were arrested for mistreatment of animals, not providing proper food to confined animals and improper animal sheltering, and the dogs were taken to a nearby animal shelter for treatment and sheltering until until their custody is determined by the court.
We at the Wisconsin Puppy Mill Project are grateful to everyone involved in this rescue for seeing the suffering in their region and DOING something about it.
If you see animals in distress, or being kept in conditions that don't seem "quite right," REPORT IT -- either to local law enforcement, or directly to the WI Department of Agriculture, Trade, and Consumer Protection (DATCP). Click here for more information on filing a complaint with DATCP.
We will try to keep you updated as this case progresses, letting you know what YOU can do when the case goes to court.

48 dogs rescued from Wisconsin puppy mill, officials say