Thorp Dog Auction Scrapbook: Max the Akita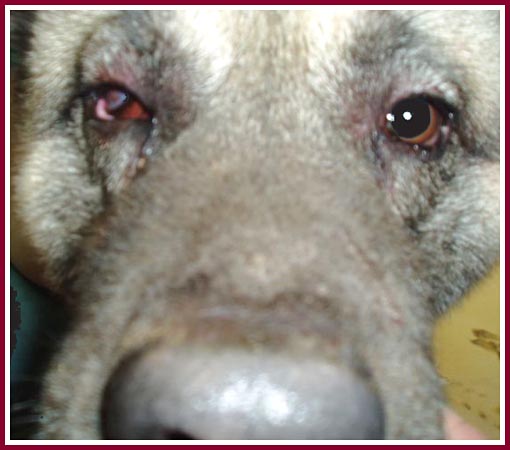 "Here's looking at you...!" Max the Akita shows us his scarred nose. His eartips are also scarred, he is blind in one eye, his teeth are in terrible shape, he has difficulties walking, and he tested positive for Lyme disease (which, thankfully, is treatable). Max is a sweet boy, but if he is an example of his seller's "quality breeding stock," we'd hate to see the rest of the animals at his "kennel."
WPMP Home * What Is A Puppy Mill?
© Copyright, 2008. The Wisconsin Puppy MIll Project
P.O. Box 926 * Sheboygan, WI 53082-0926 * info@NoWisconsinPuppyMills.com
Photos Copyright © 2007, Wisconsin Puppy Mill Project. All Rights Reserved. Used with permission.
Website design by Hook & Web Designs