Silver Lining Kennel, Colfax, WI, June 2008
USDA Certificate # 35-B-0169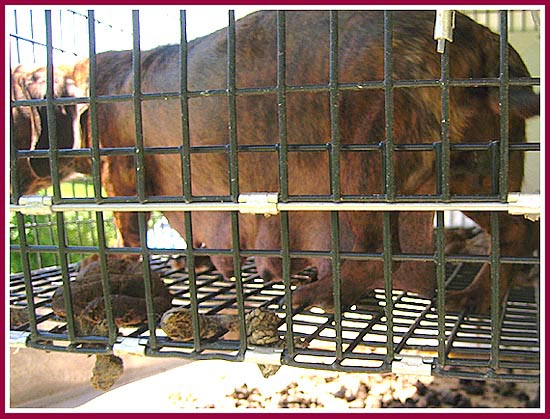 Photos and Commentary by F. Menish
That is what the pups were huddled on… and not just pups, either. No solid surface for support -- just look at this poor Mama's splayed paws, and can you imagine how uncomfortable it must have been for her to lie down? The piles in the foreground are feces.
WPMP Home * What Is A Puppy Mill?
© Copyright, 2009. The Wisconsin Puppy MIll Project
PO Box 516 * Elkhart Lake, WI 53020 * info@NoWisconsinPuppyMills.com
Photos & article Copyright © 2008, 2009, F. Menish. All Rights Reserved. Used with permission.
Website design by Hook & Web Designs