What is a Certified Humane Officer?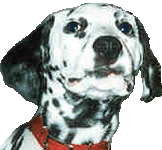 Wisconsin statutes provide for certification of individuals trained to make thorough, painstaking, well-documented investigations to secure convictions within WI and municipal humane statutes. Currently, there are over 160 Certified Humane Officers in the state of Wisconsin. Some are members of law enforcement who have received specialized training to investigate cruelty cases; some are shelter workers, municipal appointees, or just caring individuals. (Click on the "WI Stat 703: Humane Officers" link above for a comprehensive description of WI Humane Officers.)
To qualify for Department of Agriculture, Trade, & Consumer Protection Humane Officer certification, each individual must complete a comprehensive, 30+ hour training program, pass a DATCP certification exam, and pay a fee. For details about the Humane Officer program, including Training and Continuing Education, please see: DATCP Humane Officer Website or read the in-depth Humane Officer Training & Certification section of the Wisconsin Administrative Code.
What may a Humane Officer do?
According to WI statute 173, a Wisconsin Humane Officer's duties include:
ENFORCEMENT. A humane officer shall enforce [state humane statutes] and ordinances relating to animals enacted by political subdivisions (city, town, village, county) in which the humane officer has jurisdiction.

INVESTIGATION. A humane officer shall investigate alleged violations of statutes and ordinances relating to animals and, in the course of the investigations, may execute inspection warrants.

SEEK SUBPOENAS. A humane officer may request the district attorney for the county to obtain subpoenas to compel testimony and obtain documents in aid of investigations.

ISSUE CITATIONS. If authorized by the appointing political subdivision, a humane officer shall issue citations for violations of ordinances relating to animals.

REQUEST PROSECUTIONS. A humane officer may request law enforcement officers and district attorneys to enforce and prosecute violations of state law and may cooperate in those prosecutions.
What may a Humane Officer NOT do?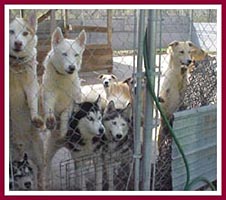 Statute 173 states that, unless also a law enforcement officer, a humane officer may NOT in the course of his or her duties do any of the following:
Execute a search warrant.

Carry firearms.

Stop or arrest persons.

Stop, search, or detain vehicles, except under an inspection warrant.

Enter any place or vehicle by force or without the consent of the owner, except in an emergency occasioned by fire or other circumstance in which that entry is reasonable and is necessary to save an animal from imminent death or a person from imminent death or injury.

Remove any animal from the custody of another person by force.

Sell or otherwise dispose of any animal that came into the humane officer's custody in the course of his or her duties.
Is there a Humane Officer in my area?
Please click here for the DATCP list of Wisconsin Humane officers, the areas they serve, and their contact information for reporting suspected abuse or neglect. This list is a pdf document, so you will need to have Acrobat Reader installed on your computer. If you don't already, it is a free download from the link below.

Reporting Animal Cruelty

WI Humane Laws

Filing a Complaint Against a Dog Seller

---
© Copyright, 2008. The Wisconsin Puppy MIll Project
PO Box 516 * Elkhart Lake, WI 53020 * info@NoWisconsinPuppyMills.com

Photo Copyright © 2007, by Rich G. All Rights Reserved. Used with permission.
Website design by Hook & Web Designs