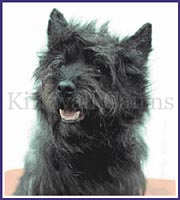 It disheartens and alarms me to find that a shadow has been cast over central Wisconsin by the buying and selling of dogs as though they were a mere commodity one could use as one pleases and then toss aside. They are being regarded as a source of income and not the loving and dedicated friends they are and will become if raised correctly and allowed to reach their potential.
We all heard the public outcry elicited by the Michael Vick scandal. Is Vick's reality so different? These dogs have no life. To produce/perform- becomes their sole function.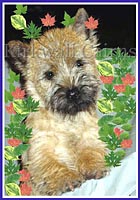 Dogs were among the first creatures to seek out humans as a source of companionship. We do owe them something. They are not here for us to cage, ignore, and breed until they are not longer productive, and then discard.
My husband and I have been raising and "breeding" dogs since the 70's -- I use the word "breeding" loosely -- a maximum of one litter per year, if that. We take a loss on each litter, only doing it because animals are a passion with us. I have been a member of the National Committee of Health Concerns for Cairn Terriers and have closely followed genetic diseases, doing whatever we can to eliminate such diseases from the gene pool. We provide health guarantees with each of our pups and do not sell to anyone who does not come here to see the "family" and visit with us.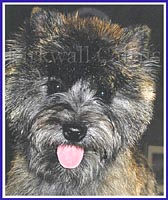 We literally run an adoption agency. All of our dogs sold as pets are sold on a spay/neuter contract, and no pup leaves here before he is 12 weeks old and is properly socialized. There are already far too many unwanted dogs needing loving, caring homes, which is another reason we breed so rarely.
You might want to compare your puppy mill pet's status with our pets'. Shots, worming, health checks are a must. A few additional things we do: We drive to Green Bay to have all breeding stock and puppies' eyes checked by the well-regarded canine ophthalmologist, Dr. Vainisi. We also have all stock cleared of GCL-a fatal disease, and bile acids tests done at ten weeks since some Cairns are known to have a liver shunt.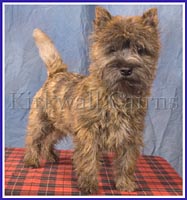 A true breeder KNOWS HIS BREED and what to protect you and his animals against. Your bills can be enormous and not the rosy picture painted by some money-hungry breed ignorant wholesaler.
Save yourself the grief that comes from these irresponsible people. Save yourself the heartache that comes from losing one of these "pets."
BETTER YET, SAVE OUR HEARTLAND FROM THIS STAIN NOW UPON US:
DON'T SUPPORT THESE AUCTIONS AND THE PEOPLE WHO RUN THEM.


See Kirkwall Cairns' PHOTO ALBUM for larger views, additional photos, and captions